Sea- & Airfreight
Oversized Equipment - just in time
If an exhibition in imminent and the exhibit is still overseas, then the blood pressure often rises. We have the correct solutions for this.
For the unveiling of a brand new type of machine, the professionals from Intralog Hermes and Intralog Overseas jointly transported an oversized machine, which was split down into 4 boxes, within just a few days from the USA 'just in time' to the exhibition in Switzerland.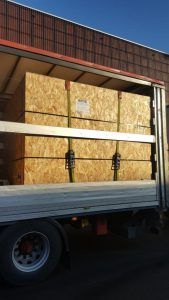 In close cooperation with our partner in the USA, the boxes were picked up on the West Coast, flown to Europe with a Boeing 747 freighter and transported via road feeder service to Zurich. After the customs clearance, the machine was delivered to the exhibition site on schedule, so that our customer could assemble and prepare the machine for exhibition on time.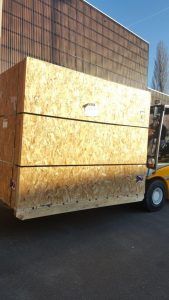 Thomas Haller
Business Development Manager / Head of Airfreight
and
Rosemarie Bendel
Head of Logistics InTraLog Hermes AG